Web Design + Creative Services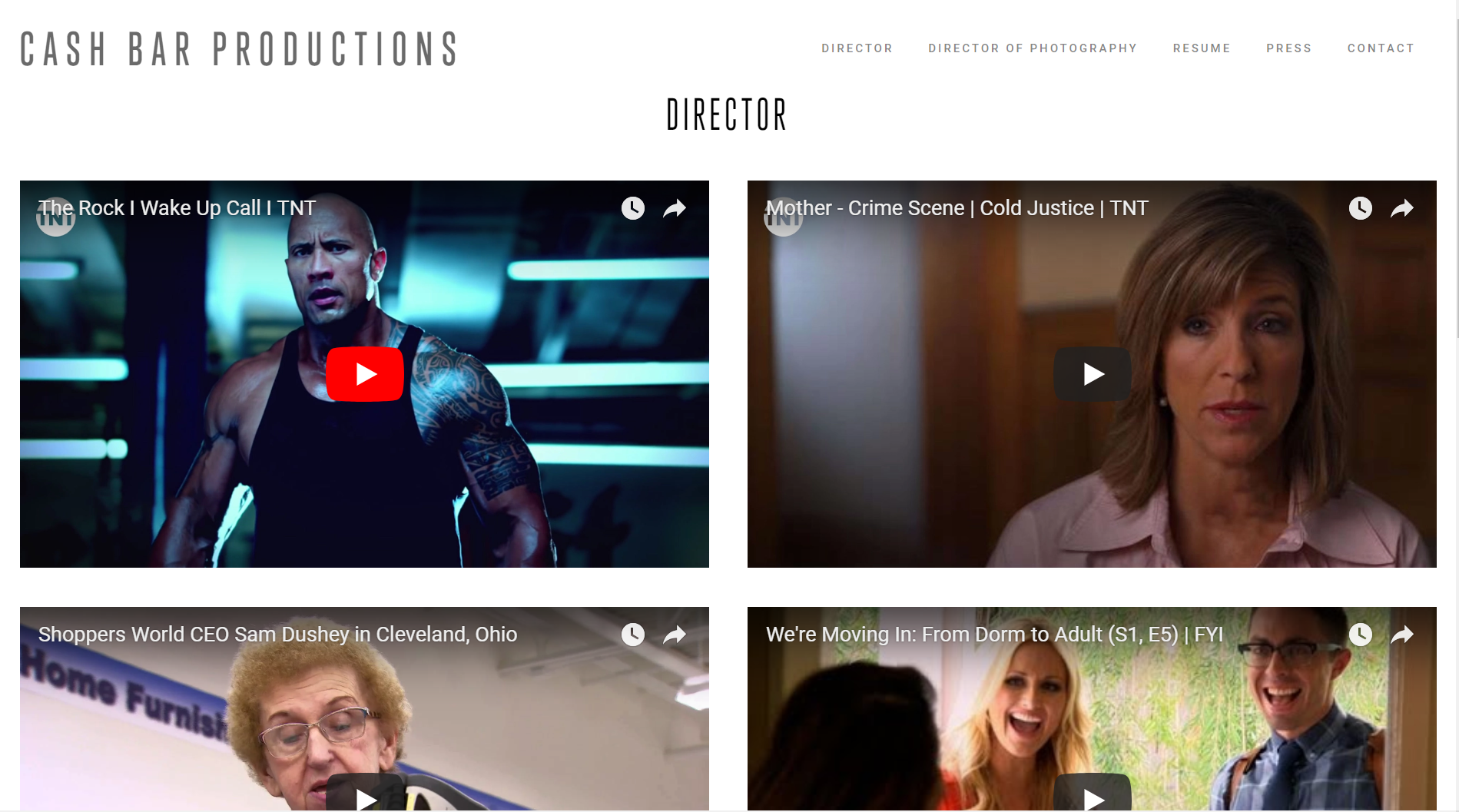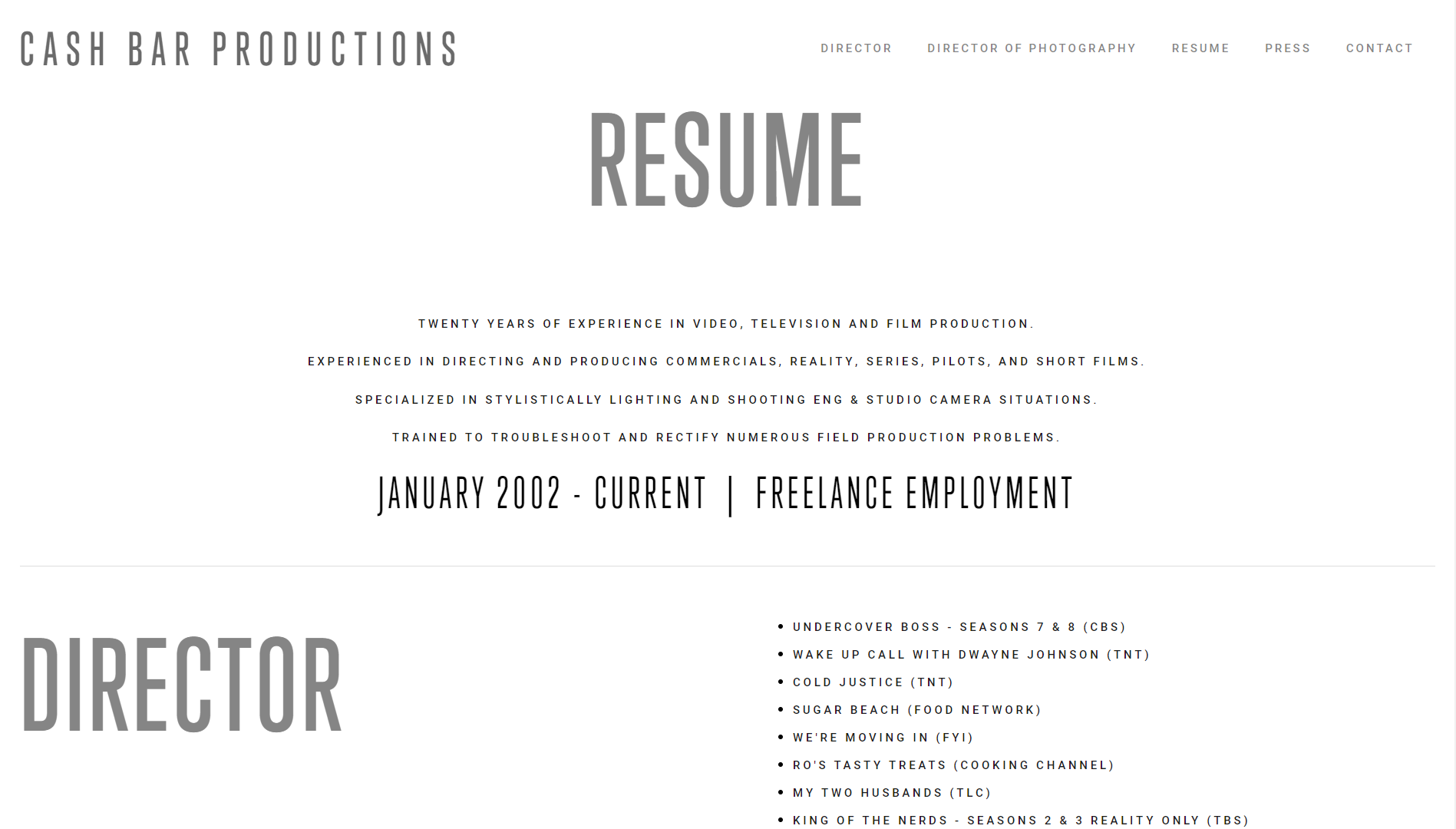 2018 - On Going
* Web Design + Special Event Production
Cash Bar Productions, Inc.'s Co-Owner and Operator, Tim Baker, wanted to showcase his works online in a sleek and simple portfolio. His website is a perfect example of how still photography, video, and informative pages can all flow together in a very user-friendly mode.
I continue to maintain the website with updates. As the second Co-Owner of the production company I also coordinate special events, parties and manage the unseen operational tasks for the business.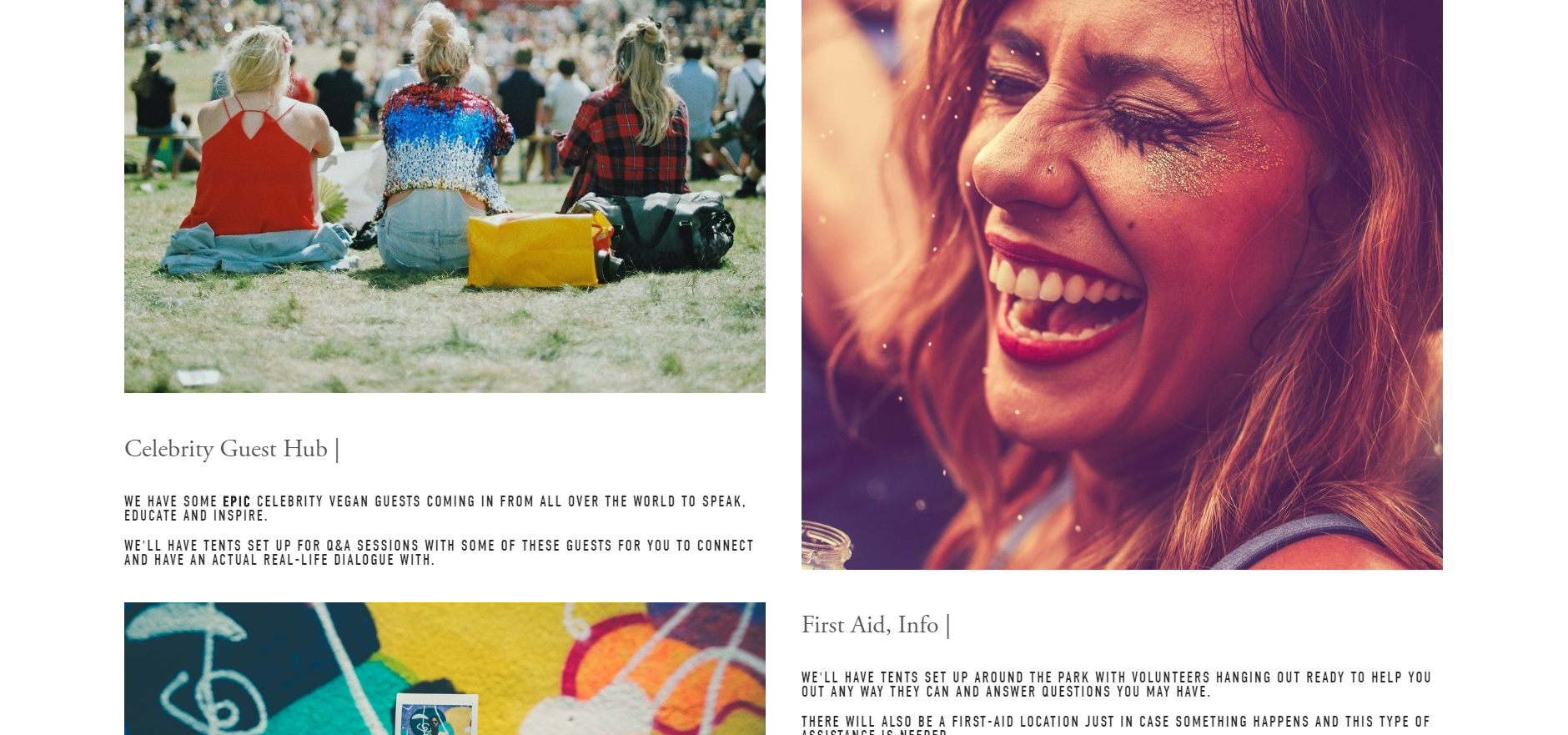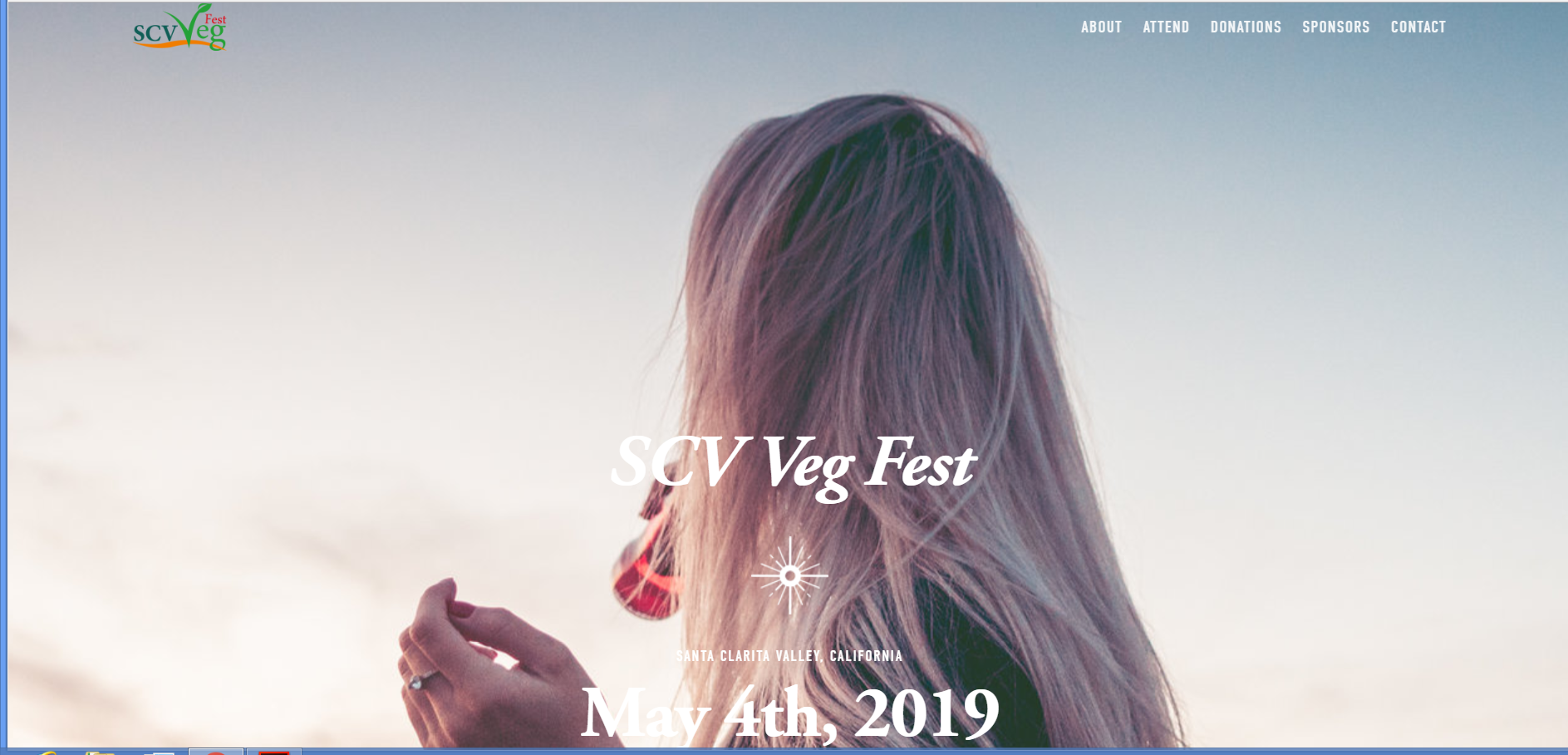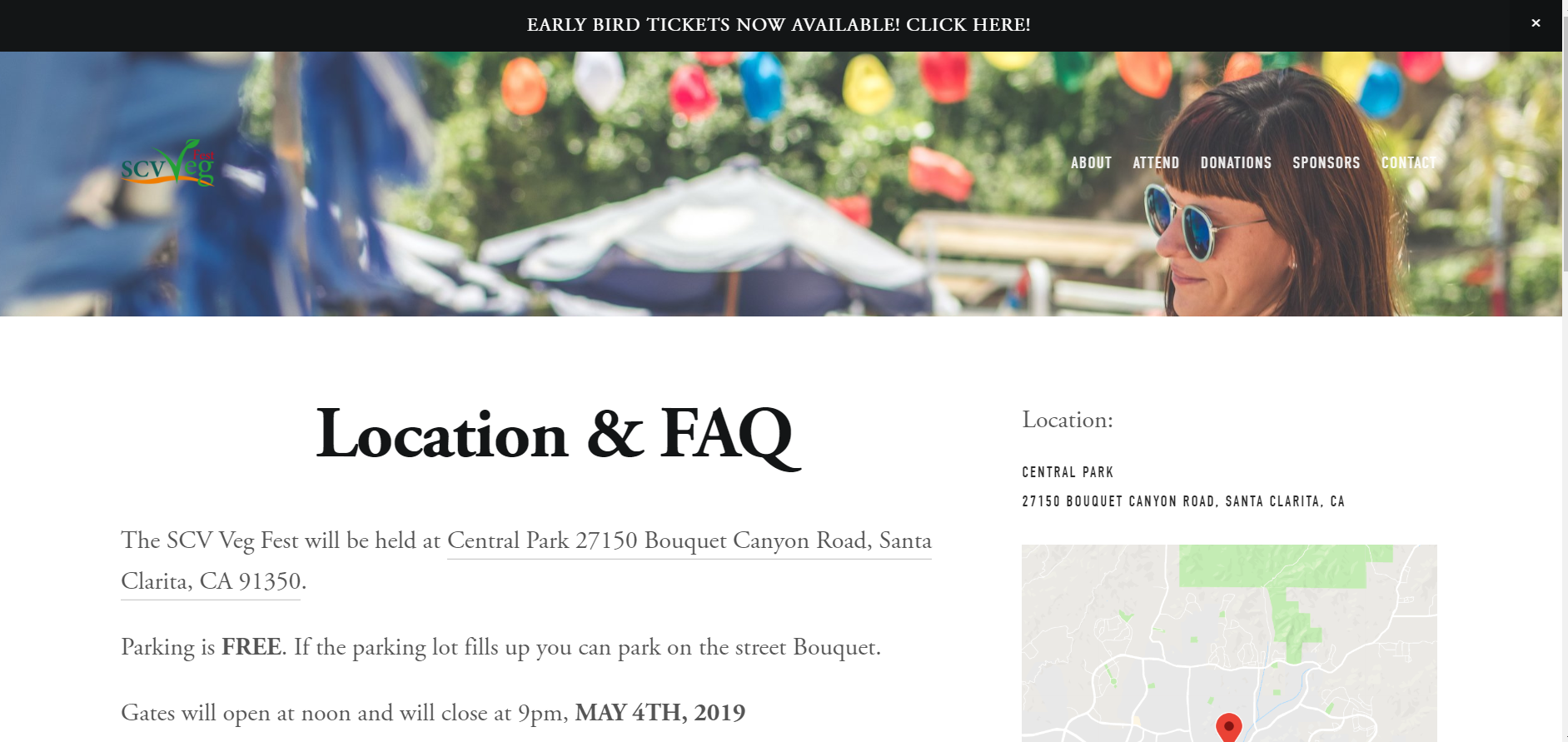 2018 - On Going
* Web Design + Creative Collaboration & Marketing
I worked with event founder Jess G. to make sure that his site visitors would feel the vibes that the first Santa Clarita Vegan Festival will deliver in 2019. Website built on Squarespace platform.
This was the birth of a new event and organization, Jess gave me a general idea of who he envisioned attending, what the event would be like and the message he wanted to send. I, in turn, worked my creative + digital magic to bring him the site he was enthusiastic about.
I continue to work with Jess on this event collabing with creative solutions, and marketing strategies.
"LaNair Is great to work with. So detail oriented and on the ball. Not only does she get the job done, but it is done right. She is a multi talented individual who when given a task goes above and beyond. Anyone that has the opportunity to work with her is very lucky. I cannot recommend her enough!" - Suzanne (LinkedIn)
2016 - Ongoing
* Web Design + Special Event Production / Co-Hosting
Design and ongoing maintenance of an updated on-brand website with commerce and special event features, integrated social media tools and photo galleries. Site built on Squarespace platform.
Owner and CEO, Suzanne Altman, and I co-hosted special kid events for her clientele. Through my business Equalism, we produced several sensory based playdates. These events were promoted on social media and onsite and were always a great success.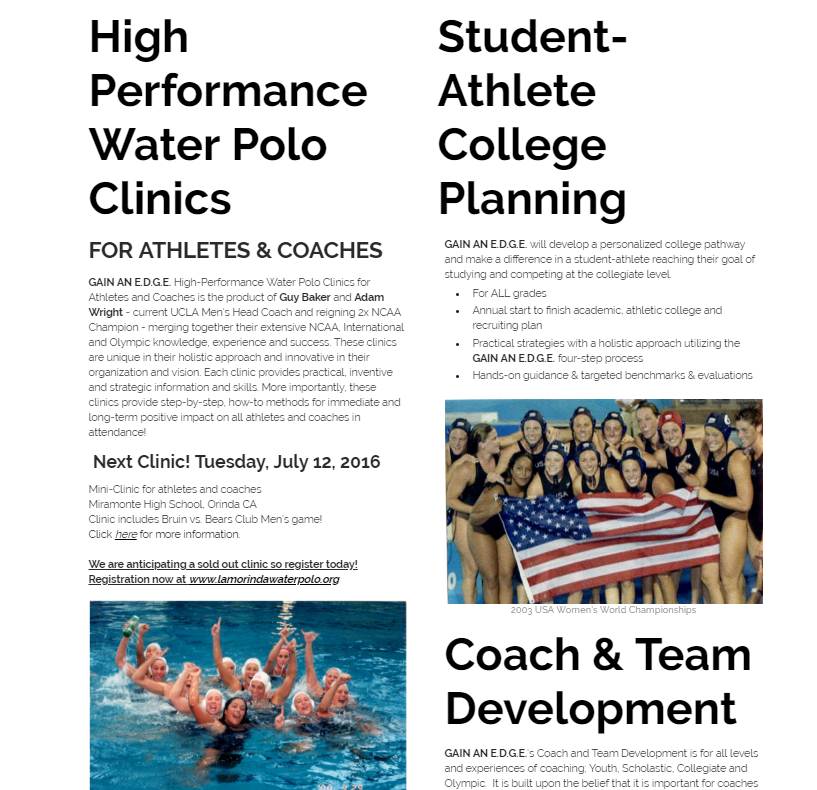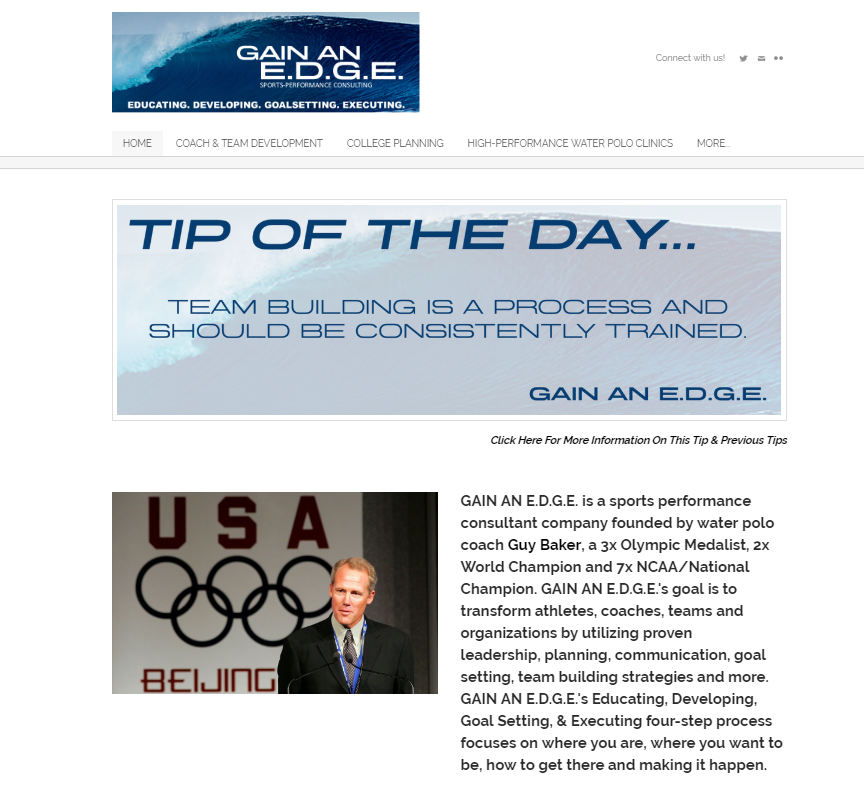 GAIN AN E.D.G.E. Sports-Performance Consulting
2016
+ Web Design
Built out and designed a website on the Weebly platform with content provided by the business owner, Guy Baker.
"Lanair was amazing to work with. I absolutely loved her creative style. Our brainstorming sessions were the best especially when we tried to figure out different strategies for growth. I was able to grow my facebook page from 50 to 400 fans during the few weeks that we worked together. I look forward to working with her again soon." - Sonali (UpWork)
Sonali Ankola - Jewels by Shaila
2015
* Social Media Management
Market research and gathering of on-brand articles and reposts for Facebook, Instagram, and Pinterest.
Created on-brand posts and graphics for social media pages. Created and managed Pinterest boards to reflect brand messaging.
Optimized online traffic and grew followers by 700% in two months
Instagram - @Jewelsbyshaila
*Sonali has discontinued her Jewelry business to create a motivational lifestyle business. Her jewelry company and some of my work can still be found by Googling or Facebook searching "Jewels by Shaila."
"Highly recommend Kristin [Lanair]. Her attention to detail, communication with clients and work ethic are unmatched. You want to work with her."
- Doug (LinkedIn)
Doug Lee - UAV Jobs
2013 - 2014
* Website Management + SEO + PR copywriting + Social Media Management + Promotional Recruiting / Sales
In the early days before drones had become a household appliance and hobby, Doug Lee set out to create a website to share employment opportunities with retired military and professional UAV operators.
I managed his Wordpress "Drudge Report" style website with new job listings in the UAV industry. Wrote and sent out PR copywriting for his website launch, called on companies to sell ad space and listings, maintained the SEO of the website landing him on the first page of Google.
* Since this time Doug Lee has sold his website domain and continued into other ventures and passions.
"Lanair has given my business a burst of "New and Improved"!
Creative marketing concepts, exceptionally efficient, and more energy than should be legal. She is charming and has the ability to express ideas and possibilities with absolute confidence. Thank you Lanair for finding me."
- Idrea Lippman (LinkedIn)
Lucky You Resale Boutique
2013
* Creative Marketing Strategies + Special Event Campaign + Marketing Design
Worked on creative marketing strategies to boost in-store traffic and online following. The owner Idrea Lippman was delighted with my work.
*Unfortunately, Idrea's shop did not survive a year-long city infrastructure construction project. She fought hard to get the project quickened, and to keep her small local business alive. In 2014 she had to close the doors along with other small local businesses on the same street.